THROUGH PAYCEK TO CRYPTOCURRENCIES
Distinguish yourself from the competition, attract a new generation of consumers who want to pay for products and services in cryptocurrency. PayCek enables a simple, safe and quick acceptance of cryptocurrency. The service is without commission.
SPEND YOUR CRYPTO TODAY!
Browse through a list of croatian shops and services that accept crypto.
PARTNERS LIST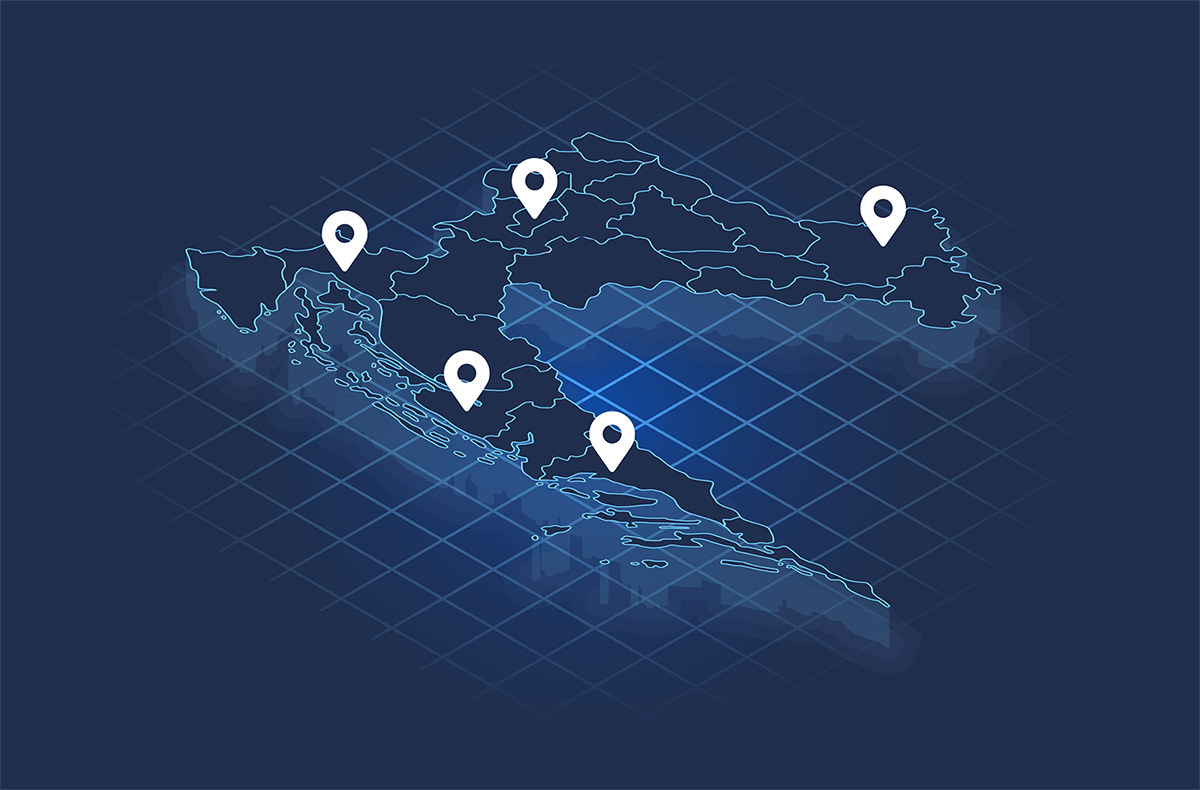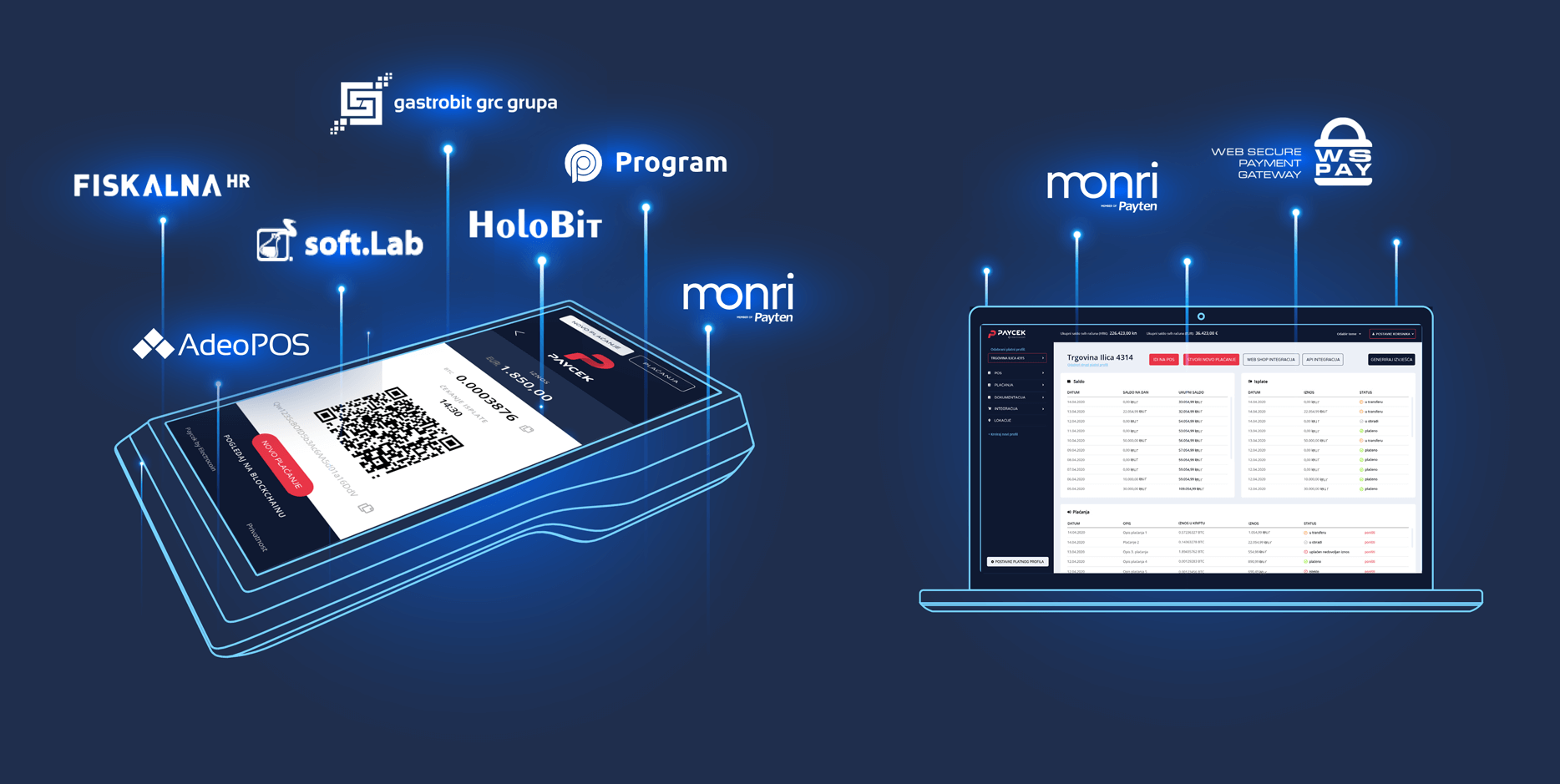 INTEGRATION INTO PAYMENT SYSTEMS
Thanks to the powerful and flexible API, it is possible to integrate PayCek into existing payment systems. Some of the biggest payment systems in Croatia already offer their users the possibility of payment in cryptocurrency via PayCek.
Our IT, sales and marketing teams of experts are at disposal to all our partners for a quick, efficient and easy integration.
BECOME A PARTNER
DONATE THROUGH CRYPTOCURRENCY
Quick and simple - do a good deed today!
CRYPTO, BUT IN EUROS
Cryptocurrencies are digital, decentralized money used for alternative forms of payment and investments. Although the buyer makes the payment in cryptocurrencies, the invoice is based on the value in Euros and PayCek turns it into Euros immediately.
YOUR ADVANTAGES
The cryptocurrency technology is verified and safe for buyers and sellers equally. Transactions are quick and commissions are significantly lower compared to traditional ways of payment, such as credit cards. It is possible to make the whole payment process without physical contact.
GLOBAL IMPORTANCE
As a true global means of payment, cryptocurrencies do not know any boundaries. Cryptocurrencies are especially of interest for tourists and business travellers because they do not have to frequent exchange offices for payment of services and products in any country they visit.
The PayCek service is free of charge for you. Offer your customers payment in cryptocurrencies as soon as today.
MAKE THE FIRST STEP
PAYCEK IS THE BEST CHOICE
Quick Transactions
PayCek is adapted to all kinds of billing with a special accent on the speed of transactions.
Easy Integration
PayCek is available on all platforms and devices with ample support and documentation.
24/7 Customer Support
Our team of experts is at your disposal by text messages, email and phone every day, throughout the year.
Free Service
Service expenses are covered by the buyer, and there are no expenses for the seller, with the option of dividing the expenses between the buyer and the seller.
Safe and regulated
The payment process is protected by highest safety standards and is conform to the laws of the Republic of Croatia and the EU.
Flexibility
The PayCek service is available to all private and legal entities. Aside for payments, PayCek can be used for donations.
Electrocoin has been established in 2014 for the development of blockchain and fintech technologies in Croatia.
It immediately started offering its Bitcoin exchange service, and in 2018 it already recorded a 100% growth per quarter and a turnover of almost 30 million Euros, for which it has been rewarded by the magazine "Večernji List" for the largest growth of income among middle and small-sized companies in Croatia.